Our Practice Philosophy
Mosinee Smiles is committed to keeping individualized patient care at the center of everything we do. Our staff always works to keep patients fully informed of all of their treatment options, and we will never pressure you into any service or procedure. Whenever possible, we will work to preserve your existing teeth. From the moment you enter our office, you will be welcomed and treated as a member of our family, and we will never deliver care or advice we wouldn't give to our own families. We believe that dental decisions should be clear and transparent, and in every case we endeavor to educate patients on everything we do, from procedures to billing. We believe that dentistry should be pain free, and our skilled staff and gentle methods help to ensure that's the case. We believe that healthy smiles lead to healthier, happier lives.
George Knoedler, DDS
Dr. George Knoedler has been a fixture of Mosinee dentistry for over three decades. His dedication to his patients and the larger community has made a significant impact over the years and has made him one of the most respected professionals in our area. In addition to providing the highest level of dentistry, Dr. George gives of his time and resources to numerous Mosinee organizations and causes, including local schools, churches, businesses, and charities. He is a wonderful ambassador for both personalized dental care and small-town business. Today he continues to deliver the same one-on-one attention to patients' needs as he did when he first opened this practice, in the process training up other talented dental professionals who share his commitment to oral health and the people of Mosinee.
Eric Umhoefer, DDS
Dr. Eric Umhoefer is originally from Neenah, Wisconsin. After graduating from Neenah High School, he went on to graduate Magna Cum Laude from the University of Wisconsin-Madison with a Bachelor of Science in Biology and a Certificate of Excellence in Stem Cell Sciences. He then followed this by earning his DDS from Marquette University School of Dentistry. Dr. Eric always knew he wanted to do something to help people in the healthcare field, as his mother was a nurse and his father was an emergency room doctor. After shadowing his dad in the hospital, Dr. Eric appreciated the opportunity for providers to fix acute problems to help patients feel better, but it seemed to lack the opportunity to get to know and form long-lasting relationships with patients. He enjoys that dentistry allows him to form that close, long-term relationship he hoped for, as well as the chance to utilize his hands and to problem solve. Dr. Eric believes in building mutual trust, respect, communication, and understanding to properly treat patients with attentive and compassionate care.
Bernadette – Dental Hygienist
Bernadette, one of our talented dental hygienists, grew up in a tradition of dental care. Being the daughter of our dentist, Dr. Knoedler, gave her a sense of what working in this field is all about, and she has enjoyed carrying on this family legacy in Mosinee. Bernadette was actually born in Rota, Spain, as her father was stationed at that U.S. naval base during the time. After moving back to Mosinee, she graduated from Mosinee High School and went on to earn her Bachelor of Science in Dental Hygiene from the University of Minnesota. Bernadette has served our patients since 2005, and her flexibility of schedule has allowed her to work different times each week depending on the office needs. Some of the things she enjoys best about being a hygienist are helping patients find confidence in their oral health and become proud of how they feel when they smile. She particularly enjoys working in and serving our Mosinee community because patients become friends in a smaller community. Outside of work, Bernadette enjoys reading, spending time on the lake, and being a basketball coach.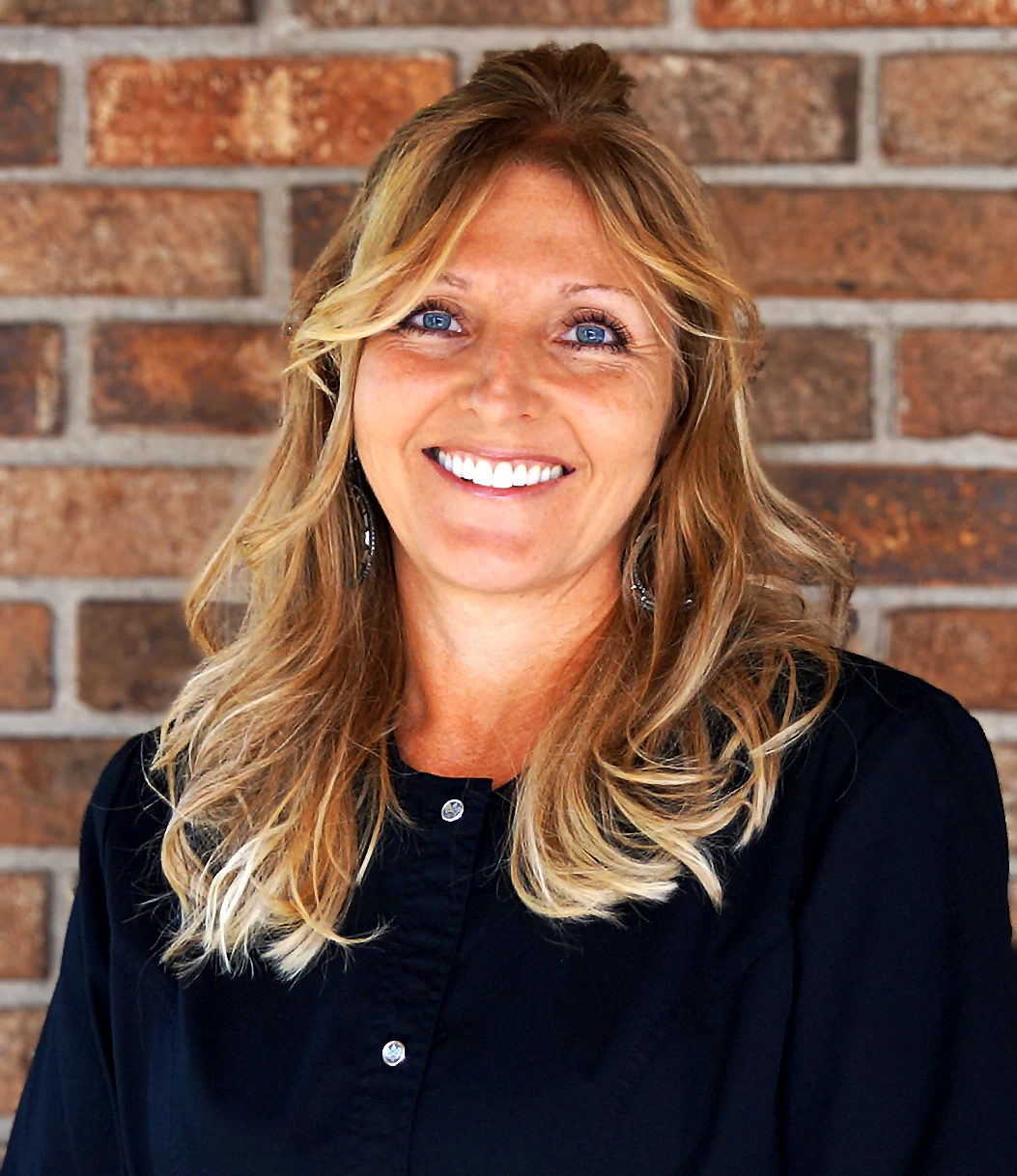 Roxanne – Dental Hygienist
Roxanne is a native of Wausau. She had her first inkling of wanting to enter the dental profession at the age of about ten, when she began going to a new dental office that felt modern, happy, and calm. After graduating high school, she earned her Dental Hygiene degree from Northcental Technical College. She joined our Mosinee team in 1997 and had an immediate positive impact. Roxanne is a true people person, and she's very good at sensing patients' needs and helping them to feel comfortable. She loves working with patients of all ages, and she especially enjoys working with the elderly. She loves that our office is in the process of making updates to services and technology, and she's excited about the growth we're seeing. When she's not at work, Roxanne loves to spend time with her husband and their adult son and daughter. Some of her favorite hobbies include vegetable and flower gardening, taking care of her pets, feeding birds, camping, cooking, and baking. She also enjoys sewing and making jewelry. She can often be found outside, taking in the beauty of the Mosinee area.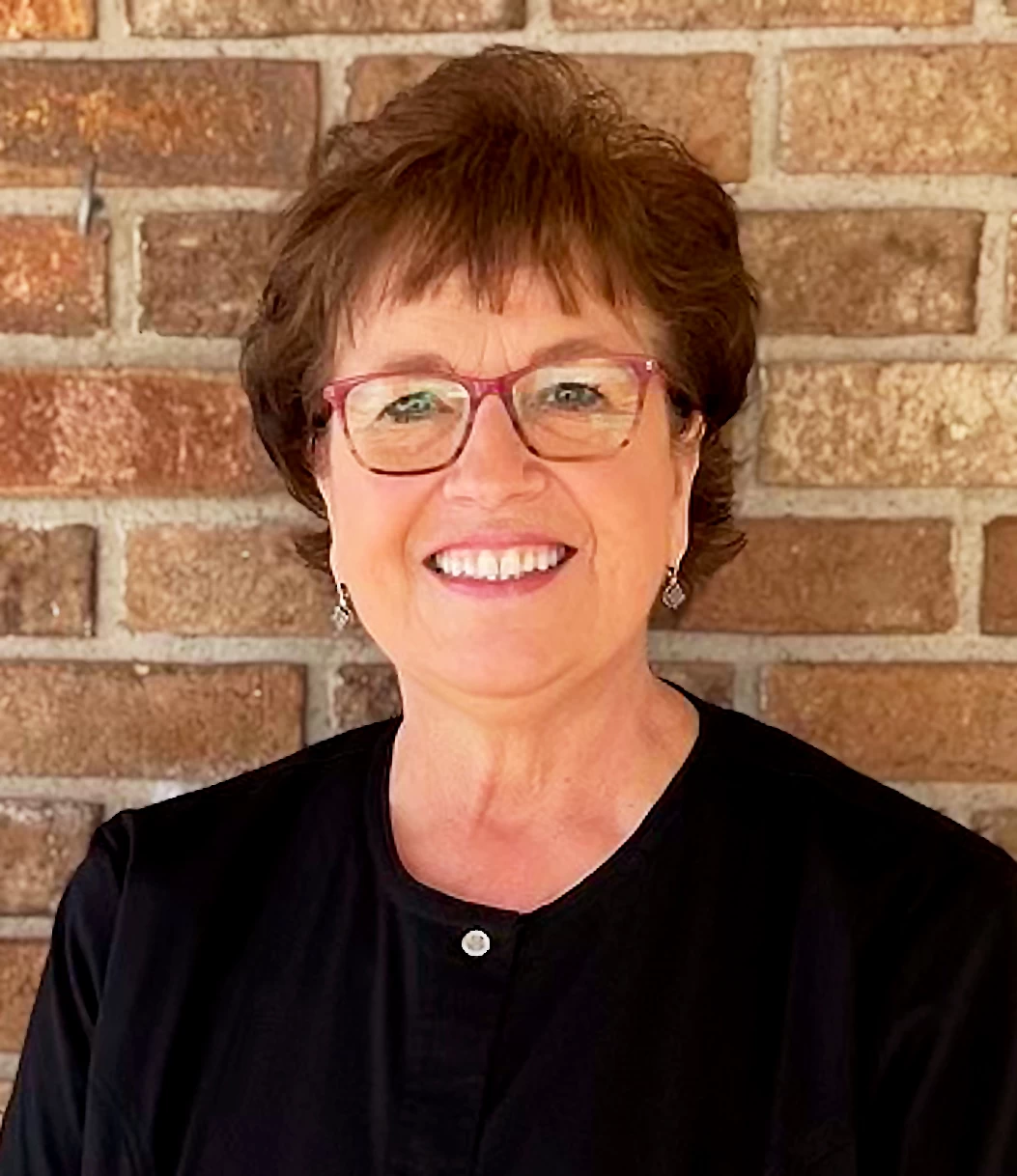 Kathy – Dental Hygienist
Kathy is a native of Marathon City, and she currently resides just outside of the town. She earned her Associate's Degree in Dental Hygiene at Northcentral Technical College. Her dental hygiene career began with Dr. George Knoedler almost 40 years ago. After 13 years working with Dr. George, Kathy's husband's career took her to Wisconsin Rapids. Her career has taken a full circle, and she is thrilled to be back working in Mosinee, where it feels like home. Kathy loves her job and will always greet you with a smile. She strives to make each patient's visit comfortable, as well as to provide everyone she sees with truly individualized care. She's looking forward to getting reacquainted with her previous patients. Outside the office, Kathy enjoys traveling with her husband, especially on road trips. She cherishes family time and watching her two grandchildren play basketball, baseball, and softball. Kathy has a special love for baking, which includes decorating birthday cakes for her family.
Savannah – Dental Assistant
Savannah is originally from Stratford, Wisconsin. She was drawn to the dental field after being an orthodontic patient. She loved experiencing the transformation of her smile, and she now loves to watch that same kind of transformation in our patients. When it comes to her philosophy of care, she strives to improve the quality of life and health in patients, to educate them on dental health, and to establish long-term relationships built on trust. Her versatility and preparedness for whatever situations arise are parts of what make Savannah such a great asset to our office. She's excited to be serving the Mosinee community, and she looks forward to our continued growth. Apart from her work, Savannah enjoys hunting, fishing, and running. She also has a real fondness for coffee: her perfect and best days start and end with iced coffee.
Doris – Dental Assistant
Doris was born and raised in Mosinee. She came into this profession after being asked to fill in at her first dental office, and 40 years on, she's never looked back. She joined our Mosinee Smiles team in 2015, and she made an immediate positive impact. Doris loves working as a dental assistant for a number of reasons, especially because it allows her to get to know and help people in our community. She believes that a nice smile is everyone's best attribute, and she works every day to help patients achieve that. What Doris enjoys most about working in our office, apart from delivering great care, is the warm social atmosphere. Outside of the office, Doris is a huge animal lover and avid reader. Interestingly enough, Doris is a twin whose sibling also works in the dental field.
Connie – Office Administrator
A lifelong resident of Mosinee, Connie has been an indispensable part of our team since 1984. After a number of years waitressing and working evenings, she was approached by a friend in the dental field to join Dr. Knoedler's practice. She has had a profound impact on the success of our office ever since through her welcoming personality, her personal connection to many people within the Mosinee community, and through her particular comfort working with elderly patients and those with special needs. Connie understands the importance of routine exams and dental maintenance, and she's excited to provide even greater care to our patients through our updated services and technology. When she isn't at work, Connie loves spending time with her family, especially her three married daughters and her ten very special grandchildren. Some of her favorite activities are doing yard work and fishing.